Colour

Feature

Delivery
NUMBER OF ITEMS 180
Items NUMBER OF ITEMS 180
Browse By Colour
Browse By Feature

Browse By Delivery

View Image Gallery
Made to Measure Venetian Blinds
Venetian blinds also known as aluminium blinds, horizontal blinds or mini blinds are ideal for any home, with classic lines that complement any window. Venetian blinds consist of horizontal slats and are available as wooden venetian blinds or perfect fit venetian blinds. Our sleek aluminium venetian blinds are both practical and versatile making them the perfect window solution for controlling the light entering into a room. The slat designs we offer are contemporary and the blinds can be fitted on practically any window throughout the home making a room look elegant or stunning. Blinds4UK offers a range of high-quality aluminium blinds manufactured here in the UK conforming to British Standards. We also offer a slat thickness of 18 to 21 microns compared to cheaper alternatives offered by other competitors online.
---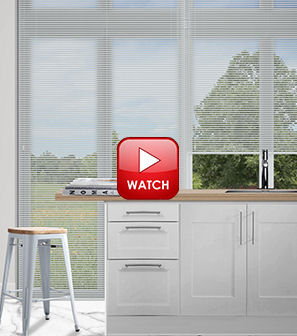 Why Venetian Blinds?
Custom venetian blinds are made to your specifications and fit the measurements of your windows so they look good, fit perfectly and work properly too. They provide excellent privacy & light control because of the two-way control method where you can raise & lower the slats to cover part or entire window or you can tilt the slats to control the level of light you wish to come into a room. They are a popular choice and ideal fit for very wide windows, bay windows and doors. They can be supplied in vinyl or aluminium, custom made, clean-lined and long-lasting, with a minimal amount of cleaning required. Venetian blinds are cheap and so affordable they suit any budget. For those who need practical window blinds at cheapest prices, venetian blinds offer you just that.
The collections offer colour, finish & slat choice to suit every décor. The range includes a selection of pastels, naturals, wood effect, perforated and metallic too. Aluminium slat options include 15mm slats, 25mm slats, 35mm slats & 50mm slats sizes. We offer free samples of your choice, so you can get the perfect colour match and see the quality of our slats. Create the look you require with custom made venetian blinds from Blinds4UK and compliment your existing furnishings perfectly.
Video Guide
Measuring for venetian blinds couldn't be easier, so take a look at our simple step by step video guide to ensure the perfect fit.
---