Welcome to the Blinds4UK Blog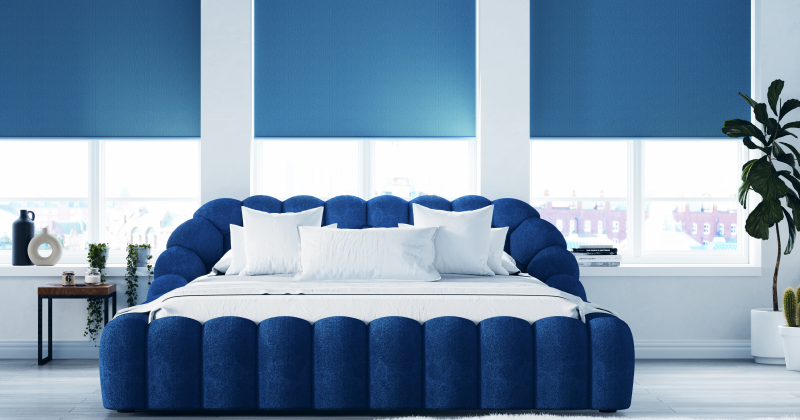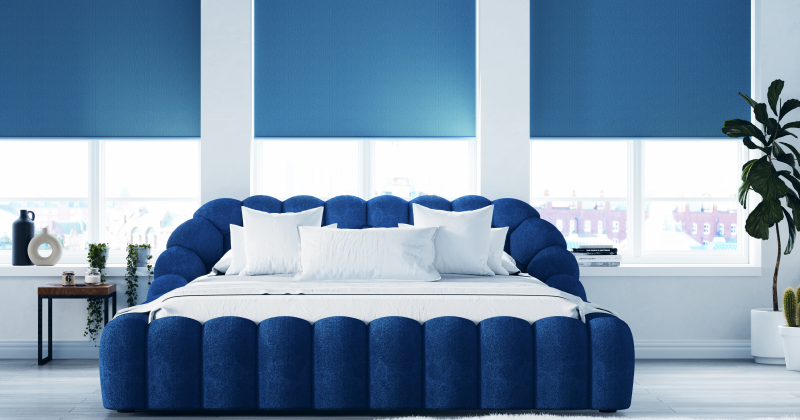 Custom Made Blackout Shades
Searching for a window furnishing that will block out light? Blackout blinds custom-made to fit your windows are the answer. These blinds use heavier, tightly woven fabrics that don't allow any light to filter through the fabric whatsoever – making them ideal for bedrooms, home theatres, or offices. Not only do blackout blinds offer the highest degree of light filtration, but they also provide excellent insulation properties – helping to keep your home cool in summer and warm in winter. So for a window dressing that ticks all the boxes, look no further than custom-made blackout blinds from Blinds4UK.
Are Blackout Blinds 100% Blackout?
Blackout roller blinds are designed to block out as much light as possible and are available in a wide range of sizes and colours to suit any décor. They can provide privacy and light control but they are not 100% blackout due to the light gaps around the sides.
When ordering a roller blackout blind, it is important to note that the width measurements refer to the bracket width, not the fabric width. The fabric will always be shorter by between 2.8cm to 4.4cm depending on the blind size ordered due to the components used at the sides that make the blind operate efficiently. However, this will not affect the blackout properties of the fabric or the ability to cover larger windows. For more information on deductions and allowances refer to How to Measure Blackout Blinds.