How long should blinds last for?
November 23, 2023 |
by ED
|
Blog
Factors affecting your blinds longevity
Discover the key factors that determine the lifespan of blinds: quality and type. While readymade blinds are more affordable, they lack the durability and craftsmanship of made-to-measure blinds. Readymade blinds are mass-produced with cheaper materials and lower quality control standards. They are designed to be cut down at home, resulting in a wide range of quality variations. When considering the longevity of blinds, the initial choice between readymade and made-to-measure is crucial. Consider the pedigree and provenance of the blinds to determine their expected lifespan.
How long should blinds last?
Maximising the lifespan of your blinds is not a matter of luck. It depends on the quality and type of blinds you choose, as well as how you care for them once they're in your home. Proper installation and reasonable operation are key factors in prolonging the life of your blinds. Additionally, regular cleaning is essential in preventing issues like marks, stains, sticky controls, or dust build-up that can cause squeaking or jamming. The good news is that maintaining your blinds is as simple as a light dusting every few weeks and occasionally applying WD40 to keep things running smoothly.
How long do wooden blinds last?
Discover the lasting beauty of made-to-measure wooden blinds with proper care. These impressive window treatments can adorn your home for a minimum of 7-8 years, but if you're someone who takes pride in maintaining your space, they could last an incredible 10-15 years. Crafted from durable wood, these blinds are designed to withstand the test of time and keep your home looking stylish. However, it's important to note that not all environments are suitable for wooden blinds. On the other hand, if you opt for readymade wooden blinds, their lifespan tends to be shorter, lasting only around 2 years before they begin to deteriorate. Choose wisely and enjoy the beauty of real wood in your windows.
How long do faux wood blinds last?
Discover the versatility of faux wood blinds - your perfect solution for any room. Waterproof and durable, these blinds can even withstand the toughest environments like kitchens and bathrooms. With proper care, these made-to-measure blinds can easily last 7-8 years, remaining in pristine condition. In some cases, they can even last well into their mid to late teens. Ready-made faux wood blinds offer a slightly shorter lifespan of 2-5 years, but with their high-quality construction, they typically last 3-5 years before replacement is needed. Rest easy knowing your blinds are built to withstand it all.
How long do venetian blinds last?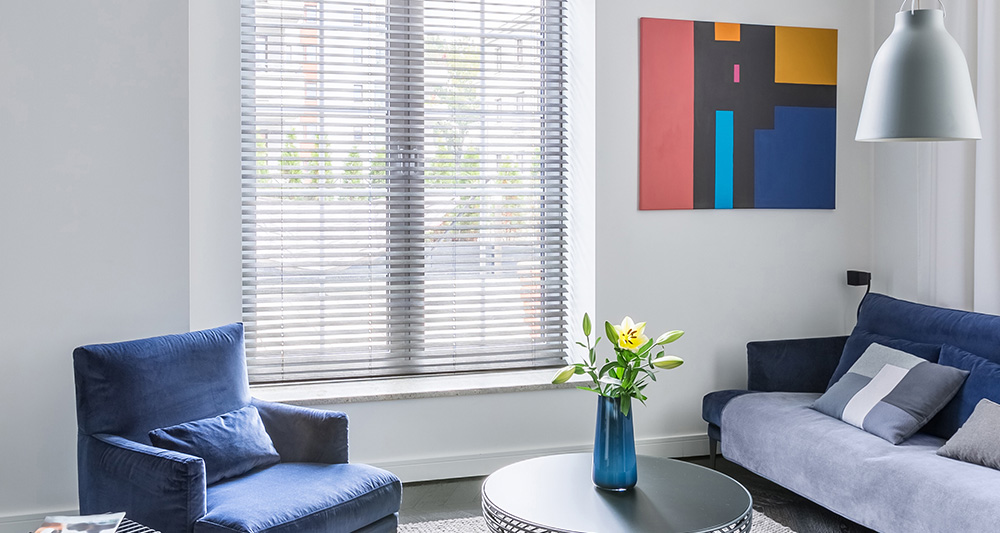 Discover the durability of aluminium Venetian blinds! These lightweight and flexible blinds are not only resistant to rust, cracks, fading, and warping but also perfect for kitchens and bathrooms. With made-to-measure blinds, you can enjoy their beauty for years, even after you decide to redecorate. In fact, they can last over 12 years if handled gently. However, if you have pets or children who may rough them up, their lifespan may be shorter. Ready-made blinds, when properly cared for, can still provide 3-5 years of reliable service.
How long do roller blinds last?
Simple, reliable, and easy to operate, roller blinds are a great choice for any space. However, if you opt for cheap or ready-made blinds, you may be disappointed with the quality of the fabric. While older or lower-quality roller blinds with spring-operated designs can have functional issues, these are less common in today's high-quality options. Fortunately, these issues can often be fixed. If you experience any problems with the sidewinder operation, we've got you covered with a solution. Now, let's get to the point - how long do roller blinds last? Made-to-measure roller blinds can easily surpass 10 years, as long as you choose a waterproof option for damp environments. On the other hand, if you choose readymade blinds, expect them to last around 2-5 years, leaning more towards the shorter end in most cases.
How long do vertical blinds last?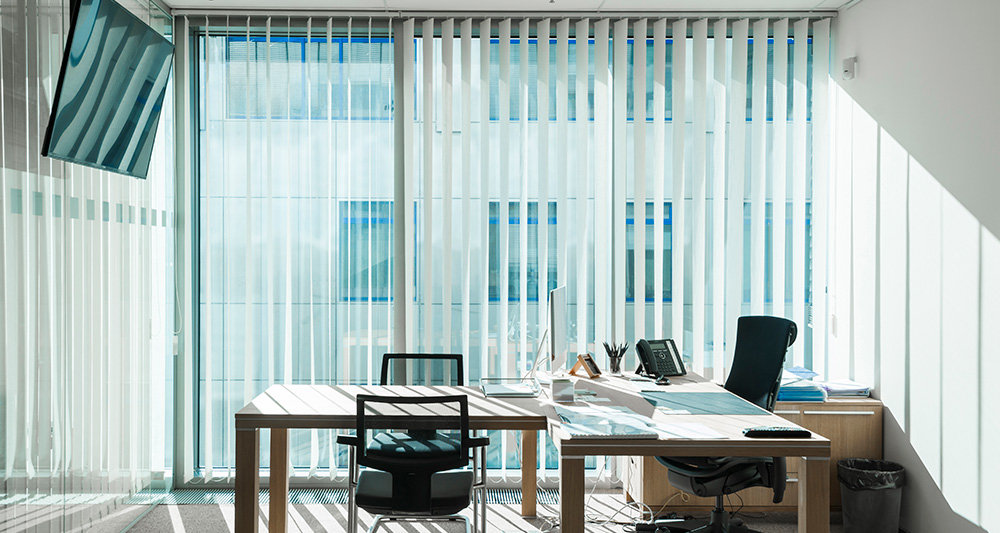 Stylish and durable, vertical blinds may appear delicate with their flowing fabric louvres, but don't be fooled. While you may have encountered some worn-out ones in offices, customized vertical blinds are actually incredibly sturdy. It takes quite a bit of wear and tear, likely reaching double digits, before they show visible signs of damage. Occasionally, they might become a bit stiff to operate, but a simple spray of WD40 will quickly fix that. So, how long do these blinds typically last? Made-to-measure vertical blinds can easily endure for 15 years or more. However, if you opt for ready-made ones, you can expect them to last around 5 years.
How long do roman blinds last?
Discover the ultimate value for your money with Roman blinds. With their luxurious craftsmanship and premium fabrics, made-to-measure Roman blinds are built to last for an impressive 12-15 years hassle-free. Meanwhile, the longevity of readymade Roman blinds hinges on the quality of their mechanisms, offering a reasonable lifespan of around 3-5 years. Choose wisely and enjoy the perfect blend of elegance and durability.
Conclusion:
Taking care of your window treatments will ensure that they last for many years. Investing in quality blinds made from durable materials and cleaning them regularly is crucial to maintaining their beauty and functionality. As discussed here, there are various external factors that can affect the lifespan of your blinds; however, with proper attention and maintenance, you can keep them looking beautiful for a long time. Make sure to take into account these tips before making a purchase. After all, investing in quality products upfront can help you save time, money, and worry in the long run!