Guide to Blackout Blinds
July 27, 2023 |
by AN
|
Blog
How to Measure for Blackout Blinds?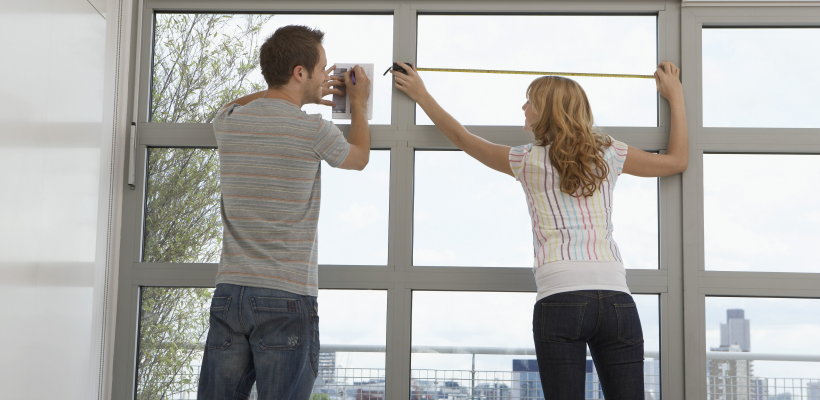 Measuring for blackout blinds is easy! All you need is a pen, paper, and metal tape measure. First, measure the width of your window. Next, measure the length of your window. Finally, use the smallest measurements to determine the perfect size for your blackout blinds. Don't worry if you're unsure - our helpful how-to measure video guide will walk you through the process step-by-step. With just a few simple steps, you can ensure that your blackout blinds will fit your windows perfectly.
How to Fit Blackout Blinds?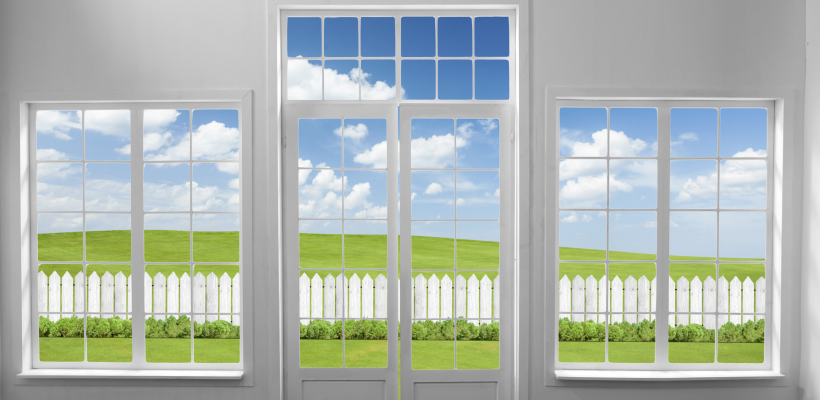 Fitting blackout roller blinds may seem like a daunting task, but with our easy-to-follow fitting instructions, you'll be an expert in no time! First, you will need to gather the necessary supplies. You will need the blackout blind, fitting brackets, a drill, screws, and a screwdriver. Next, mark the desired location for the fitting brackets on the wall using your chosen method. Use a level to make sure that the brackets are even. Then, simply attach the brackets to the, click the blind into the brackets, and install your safety device on the wall. That's it!
You're ready to enjoy beautifully dark rooms at any time of day or night. Thanks to our blackout blinds, fitting and installing them is easier than ever. So why not give them a try today? You won't be disappointed. Fitting instructions are provided in the box with all of our blinds.
How do Blackout Blinds Work?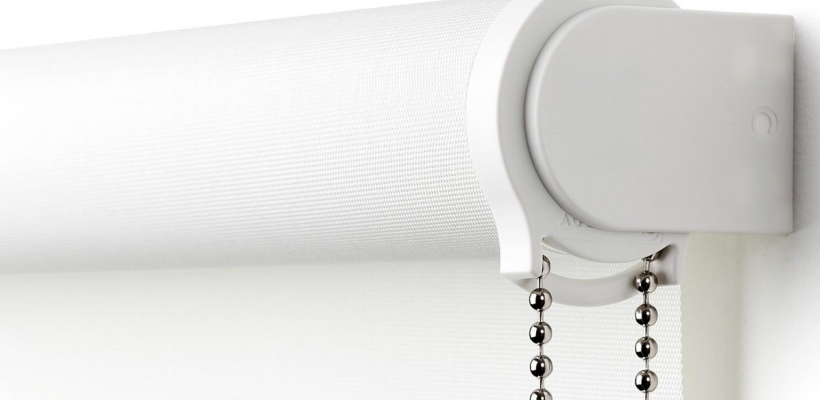 Blackout roller blinds work by rolling the fabric up or down to raise or lower the blind. The fabric is secured around a metal tube that rolls and unrolls to raise or lower the blind. Manual blackout roller blinds are raised & lowered using a chain control that can be specified on either side of the blind, or with a cordless spring control mechanism with tassel positioned at the bottom centre of the blind.
Motorised blackout roller blinds operate with a motorised mechanism that can be controlled with a remote, switch, or timer. The motorised mechanism slowly raises or lowers the blackout roller blind fabric to provide privacy and block out light. Blackout roller blinds are an effective way to block out light and create privacy in your home.
Are Blackout Blinds 100% Blackout?
Blackout roller blinds are designed to block out as much light as possible and are available in a wide range of sizes and colours to suit any décor. They can provide privacy and light control but they are not 100% blackout due to the light gaps around the sides.
When ordering a roller blackout blind, it is important to note that the width measurements refer to the bracket width, not the fabric width. The fabric will always be shorter by between 2.8cm to 4.4cm depending on the blind size ordered due to the components used at the sides that make the blind operate efficiently. However, this will not affect the blackout properties of the fabric or the ability to cover larger windows. For more information on deductions and allowances refer to How to Measure Blackout Blinds.
Benefits of Blackout Blinds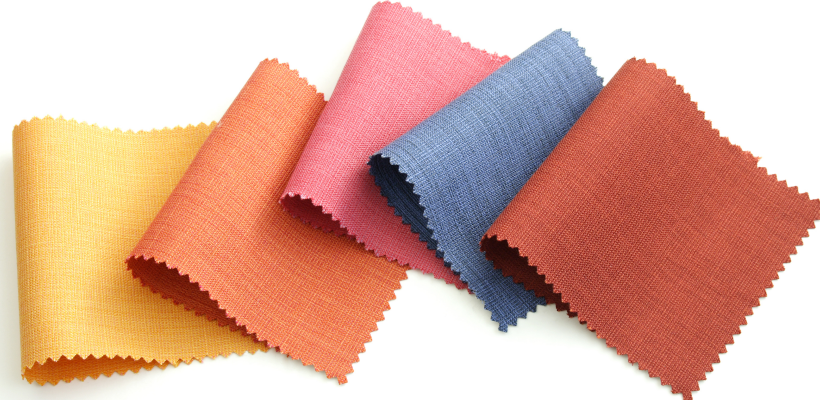 The answer lies in the fabric. Blackout blinds are made with a special type of fabric that is tightly woven and opaque. This prevents any light from passing through, creating a truly dark environment. In addition to the fabric, blackout blinds also have a liner that helps to further block out light. The liner also provides some insulation, making blackout blinds ideal for use in colder months. Best of all, our made-to-measure service ensures a perfect fit for your windows.
Where to use Blackout Blinds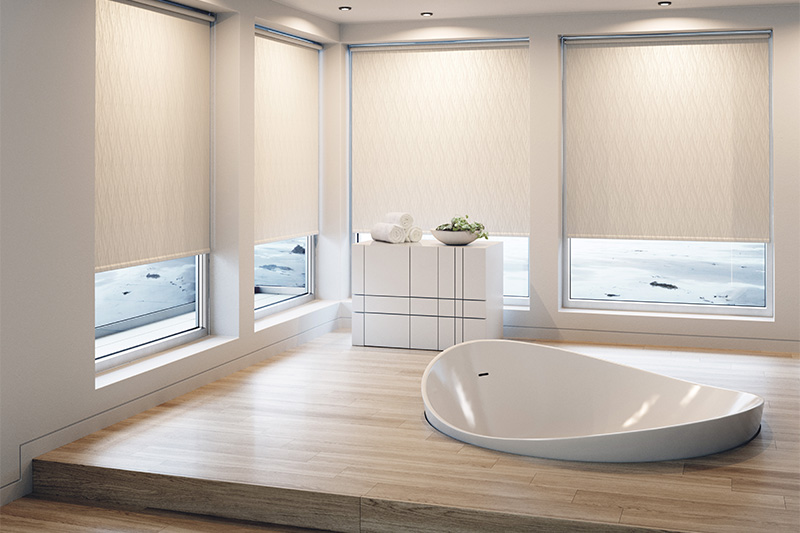 Blackout blinds are designed to block out all light, ensuring a dark and peaceful environment. They are perfect for homes in bedrooms, nurseries, and home theatres, as they create the optimal conditions for rest and relaxation. They can be used on patio doors and in conservatories to provide privacy and better light control or wherever you need to block out light, blackout blinds are a great solution. We also offer a range of bathroom blackout blinds with waterproof properties, so we have you covered!
There are many other places where blackout blinds can be used to great effect. In classrooms, they can help block light and make it easier for students to see digital whiteboards. In offices, they can help control light and reduce reflections on monitors and screens.
Other Types of Blackout Blinds
When it comes to blackout blinds, there are a few different options to choose from. Roller blackout blinds are the most popular and widely available, and they tend to be the most affordable as well. As well as the standard roller blinds with chain control, these blinds are also available as Perfect Fit blackout blinds, where the frame simply clips into the brackets and requires no drilling into the uPVC window. For loft rooms, there is a range of skylight blinds with blackout properties available for FAKRO, Velux & Keylite windows.
Other alternatives are Roman blinds with blackout lining, which are similar to roller blinds, but they fold up in pleats rather than rolling up. For wider windows, Blockout vertical blinds are similar to Venetian blinds but the slats run vertical rather than horizontal. All of these types of blackout blinds are effective at blocking out light, so it just comes down to personal preference in terms of which one you prefer.
Blackout Shades for Kids: Collection of Peaceful and Happy Prints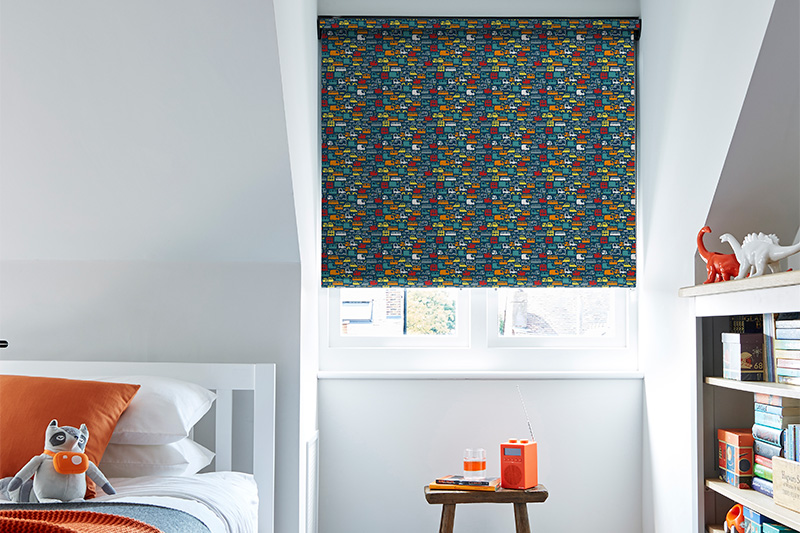 There's no need to sacrifice style when it comes to creating a safe and comfortable space for your little one. Our blackout shades for kids come in a variety of fun and trendy prints that will make your child's room both stylish and functional. Choose from a wide range of colors, patterns, and textures from our range of children's blinds to create the perfect environment for your child.
The Range Blackout Roller Blinds - Quality, Choice & Best Prices
The range blackout blinds are the perfect way to achieve privacy & darkness in any room. Whether you're looking for a simple roller blind or something more luxurious, our collections have something for everyone with blinds manufactured up to 300cm in width & drop. All of our blackout blinds are made to order, so you can be sure of a perfect fit.
Roman Blinds with Blackout Lining the Natural Choice for Bedrooms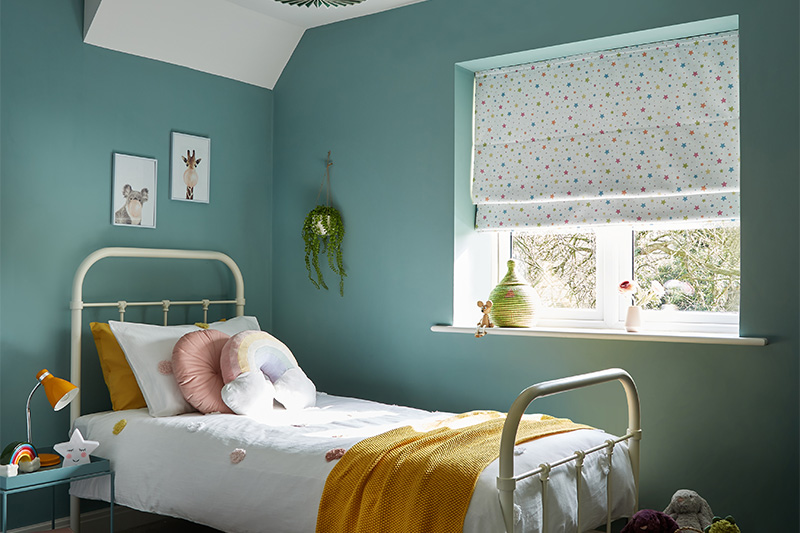 Looking for a stylish way to dress your windows? Roman blinds could be the perfect solution. Our made to measure roman blinds are handmade and come in a range of beautiful fabrics. Plus, you can choose from standard, blackout, or thermal interlining for an added layer of insulation.
Help Keep Out The Light & Heat with Blackout Vertical Blinds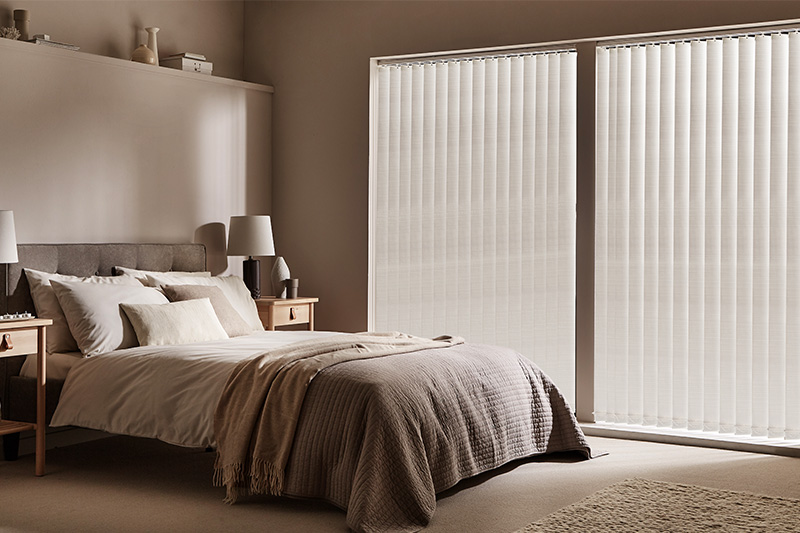 Looking for a stylish and functional way to block-out light for those wide windows? Then look no further than Blackout Vertical Blinds made from high-quality blackout fabric, these blinds provide complete light control. Plus, the sleek finish and huge colour range will complement any décor. Order yours today!
No Drilling into uPVC Windows with Perfect Fit Blackout Blinds
If you're looking for a way to fit blackout roller blinds into your PVC windows without the need for drilling, then this clever framed system is the perfect solution. The roller blind within the Perfect Fit frame allows you to easily install blackout blinds into PVC windows and doors, without the need for drilling. The result is a sleek and stylish look that can be fitted in minutes and is child safe.