Buyers Guide to Made to Measure Window Blinds
March 22, 2021 |
by LA
|
Blog
How to Choose the Perfect Blinds for Your Home
There is a range of different factors you need to take into consideration when deciding which blinds are right for your home. Perhaps most importantly, you need to determine which room your new blinds are for as this will be a deciding factor in which type of blind you choose. For instance, you can specifically purchase blinds for children's rooms, blinds for conservatories, or waterproof blinds for bathrooms.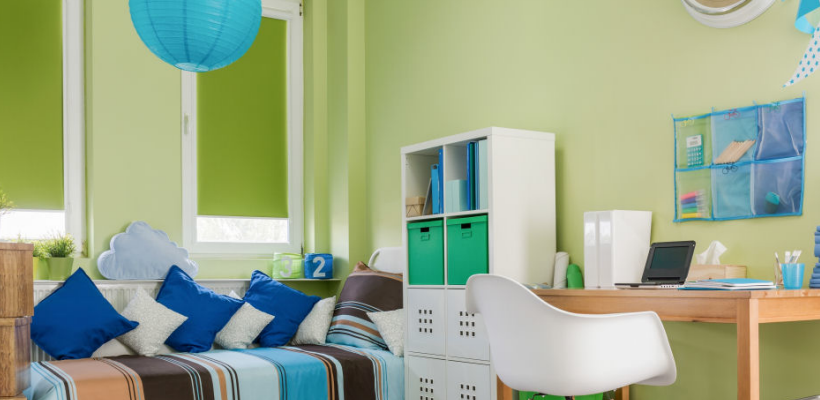 Another important consideration is the location of the blinds. If they are above a sink or fitted in a bathroom, then blinds that are moisture-resistant are a good option to prevent damage and unnecessary expense.
It is also important to decide if having full light control is a necessity for you. For instance, many people choose to have blackout blinds in their bedroom as they enjoy being able to block out the light completely and have a good night's sleep.
Finally, different blinds have different aesthetics, so don't hesitate to find the blinds that best suit your interior. Indeed, to help you choose the perfect blinds for your home, below we explain all the different types of blinds available, including their benefits, features, and specific aesthetics.
Roller Blinds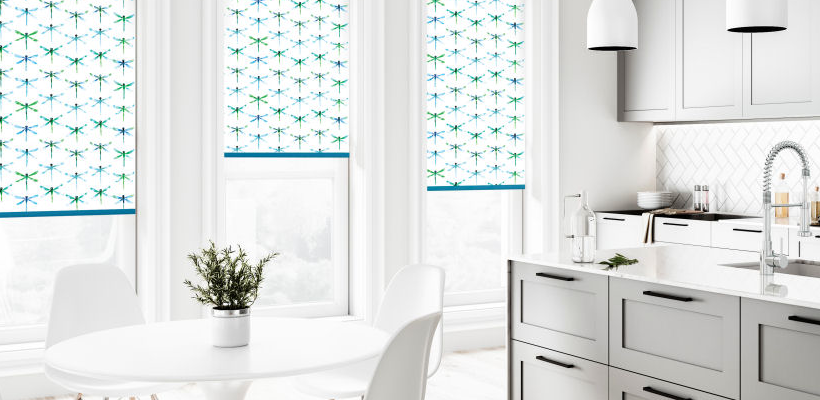 What are Roller Blinds?
Rollers blinds are pretty self-explanatory. Indeed, a roller blind is a single piece of fabric that simply unrolls and is controlled by a pull cord. When it is raised, the entire piece of fabric rolls around the cylinder and sits discreetly at the top of the window. When it is unrolled the single piece of fabric hangs straight down over the window. Roller blinds are easy to use and as a result, are a very popular choice.
What are the Benefits of Roller Blinds?
Durable
Good value
Low maintenance
Available in a range of colours & patterns
Wooden Blinds
What are Wooden Blinds?
Wooden blinds consist of many horizontal wooden slats linked by a pull cord. When raised, the slats gather together at the top of the window. When lowered, the slats can be opened and shut depending on how much sunlight you would like to let into the room. If needed they can block all sunlight and afford you complete privacy. Wooden blinds are a particularly stylish choice, and their sleek and sturdy aesthetic can truly transform a house into an attractive and
What are the Benefits of Wooden Blinds?
Super stylish
Long-lasting
Low maintenance
Available in a range of finishes
Venetian Blinds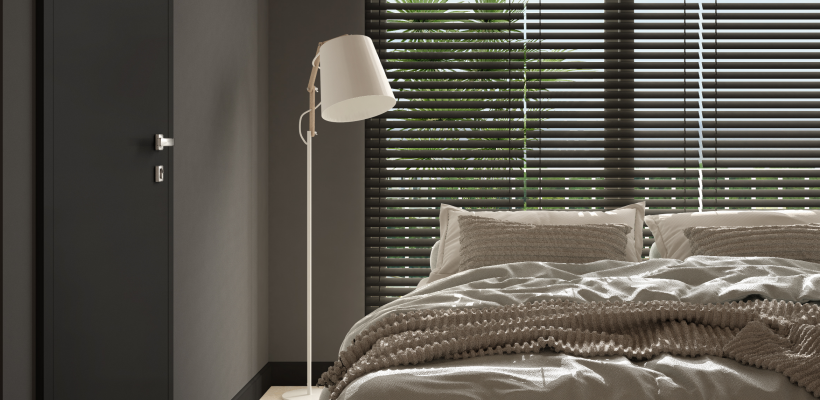 What are Venetian Blinds?
Venetian blinds are one of the most popular options for contemporary homes. Made of metal or wooden horizontal slats that are suspended on ladder cords, Venetian blinds can be easily adjusted to let in or block out as much light as you would like. They can also be easily lowered or raised, and their classy distinctive look is stylish, yet surprisingly affordable.
What are the Benefits of Venetian Blinds?
Easy to clean
Classy yet affordable
Privacy and light control
Available in a range of colours and finishes
Roman Blinds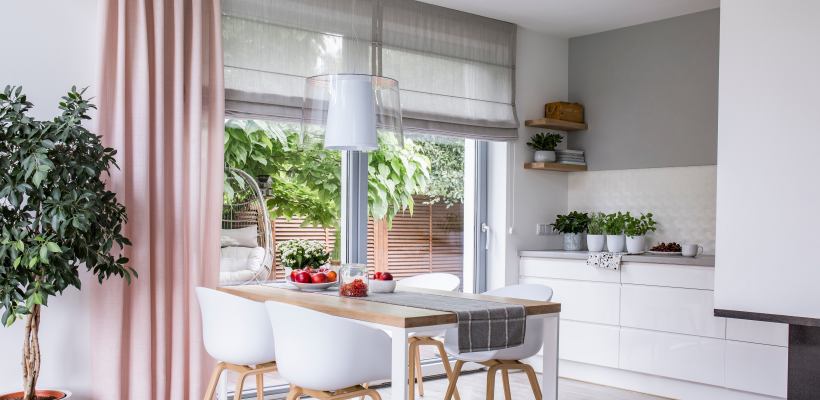 What are Roman Blinds?
Roman blinds are made from fabric that pleats as it is raised, adding both texture and depth to a room. Roman blinds are a great way to add some personality to a room as they come in a huge variety of fabrics and patterns. As such, they are a great alternative to curtains and can even be made out of blackout fabric to give you complete light control.
What are the Benefits of Roman Blinds?
Affordable
Soft aesthetic
Energy efficient
Ideal for small windows
Perfect Fit Blinds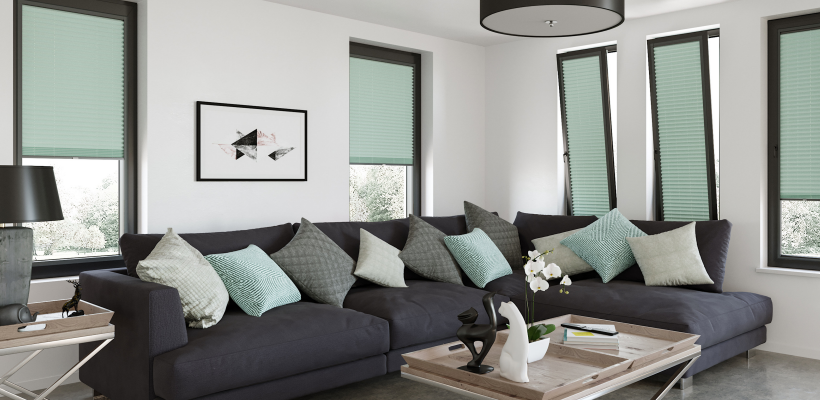 What are Perfect Fit Blinds?
Perfect Fit blinds are blinds manufactured inside a frame, designed to fit within uPVC windows, doors & conservatories, that requires absolutely no drilling or screwing. The unique frame is available in a range of colours and will simply clip directly onto your window within minutes. Perfect fit blinds function in exactly the same way as regular blinds and are available as Perfect fit roller blinds, Perfect fit venetian blinds & Perfect fit pleated blinds. They are a great fit for unusually shaped windows, bay windows, or rented homes as there is very little installation required.
What are the Benefits of Perfect Fit Blinds?
No drilling or screwing required
Ideal blinds for uPVC windows
Easy to fit
Diffused light
Blackout Blinds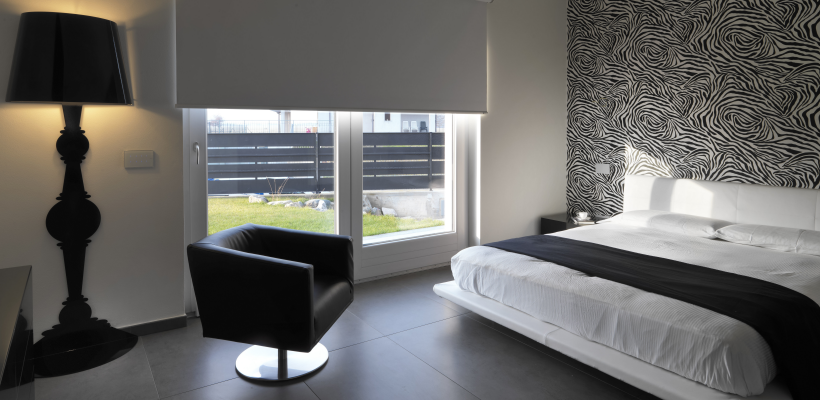 What are Blackout Blinds?
The name says it really. Not only are blackout blinds brilliant for keeping out the light but they are great for glare protection also. This can be an important consideration to keep in mind when choosing blinds for living spaces where people may be watching TV or using computers. Better yet, Blackout blinds help you to keep you cool in summer and hot in winter due to their thick fabric.
What are the Benefits of Blackout Blinds?
Maximum light control
Provides heat insulation in winter
Guarantees a great night's sleep
Available in a wide range of colours, fabrics, and styles
Vertical Blinds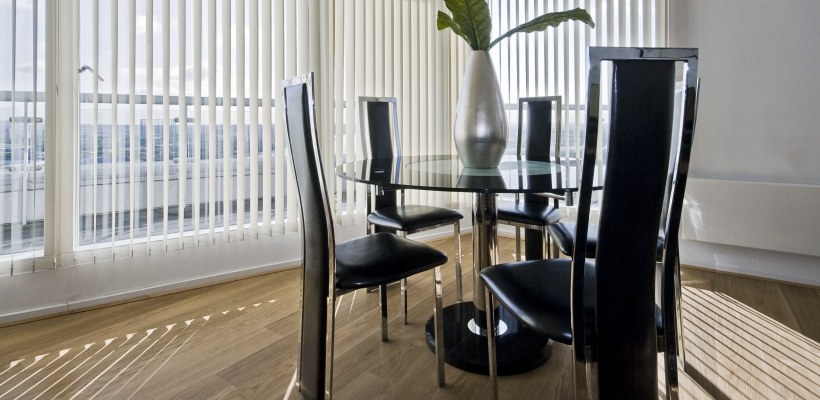 What are Vertical Blinds?
Vertical blinds are strips of fabrics, also known as louvres, vanes or slats, which are connected to a carriage within a metal headrail that allows them to draw to either side of the window. Vertical blinds louvres are available in either 89mm slats or 127mm slats sizes and are widely available in a range of fabric choices.
What are the Benefits of Vertical Blinds?
Versatile to offer perfect light control
Provides heat insulation in winter & provide coolness during summer months
Ideal for very wide windows, patio doors & conservatories
Available in a wide range of colours & fabric properties
Measuring for Blinds
We understand how overwhelming it can be to measure your blinds yourself. However, it really is easy and we're here to help you every step of the way. To help you measure your new blinds correctly, we have put together a 'How to Measure for Blinds' guide as well as a range of video guides for measuring blinds. There are instructions for how to measure for each type of blind, including roller blinds, wooden blinds, and blackout blinds, so you can feel confident that your blinds will fit perfectly.
Moreover, our blind specialists are proud to offer you their expertise in measuring any type of window, so if you are stuck, simply send us an email with images to enquiries@blinds4us.co.uk and one of our advisors will be able to support you with each step of the process.
Easy to Fit to Blinds?
You may be wondering what happens when you have received your blinds. Are blinds easy to install? Indeed, they are. Not only are they easy to install, but in fact, you can do it yourself. Simply check out our 'How to Fit Blinds' guide to make sure you have all the tools you need before you start and follow the instructions step by step. Before you know it, you will have fitted your blinds and have made your house a home.
Here at Blinds4UK we specialise in providing the UK market with the largest selection of bespoke window blinds. Our team of blind specialists has over thirty-five years of experience helping people as you choose, measure, and fit the perfect blinds for their home, and are readily available to help you with advice and guidance whenever you need it. Simply call us on 020 8364 1648 to speak to an advisor today.
Alternatively, you can browse our collection of window blinds online. We are proud to offer an extensive range of products including quality Blackout blinds, designer Roller blinds, and classic Wooden blinds, all at the best possible prices. So, whether you are looking for blinds for your children's room, blinds for your conservatory, or waterproof blinds for your bathroom, we have the perfect blinds for you.
If you are still not sure what you are looking for or would like to try before you buy, you can also order a free sample of any of our fabrics, materials, or colours for your home today. This free service allows you to touch and compare a choice of blinds so you can ensure that your blinds will be perfectly suited to your interior décor.
If you would like any further advice or assistance, don't hesitate to contact us on 020 8364 1648.