Revolutionary Blinds for uPVC Conservatories
March 09, 2021 |
by Aneta
|
Blog
If you are looking for privacy look no further
With its ceiling to floor windows conservatories certainly do not lack in light but they can lack in privacy. So you wonder if getting blinds might rid you of this little problem. Of course you have to consider how you will fix the blinds especially if your conservatory is made out of uPVC which makes drilling a complicated idea. Well look no further because we have prepared a collection of cordless conservatory blinds that are just one click away from installation. And why one click you ask?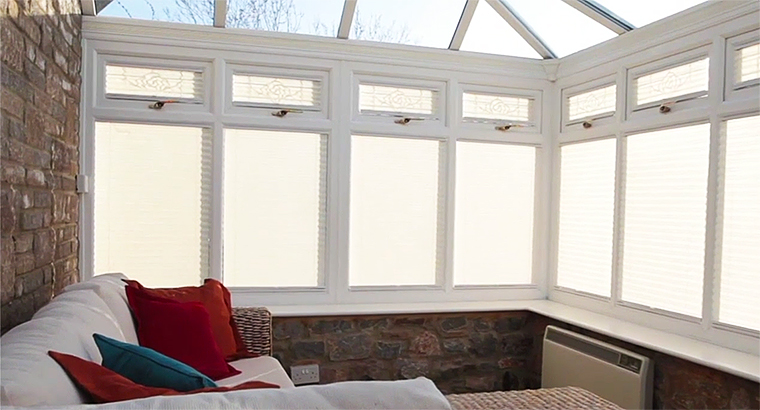 Conservatory blinds sorted in one step
These blinds are called Click to Fit and are specifically directed at conservatory windows. They require no screws or drilling. As their name suggest you simply click them into the beading of your uPVC windows. The bottom of the blind is held in position by a cleverly placed magnet.
Solar control for your windows
You can choose between venetian and pleated blinds. The latter is also available with Advanced Solar Control ensuring that your conservatory stays cool in Summer and warm in Winter and you can comfortably enjoy your tea without any harmful UV rays getting in.
Perfect for homes with kids
At last we can't forget to point out one of the biggest advantages of Click to Fit blinds which is the fact that they are completely child safe.